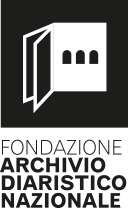 The National Diary Archive of Pieve Santo Stefano (ADN) promotes, through the collection and consultation of autobiographical writings, the preservation of the collective memory, the dialogue between generations and between populations. Since 1984 it has received approximately 7,000 unpublished diaries and autobiographies, assets included in the Italian State's Cultural Code. The archive is entirely catalogued, the filing is available online and the digitalization of all the documents is still in progress. The autobiographical sources are being studied in Italian and international universities and educational material for workshops set up with Educational Institutions. ADN publishes monographs and anthologies, edits a semi-annual journal, organizes conferences and seminars, hosts the national contest for unpublished diaries, the "Pieve Saverio Tutino Award" every year whereby in September 2015 it was at its 31st edition. It collaborates with institutions and autobiography archives at a European and international level.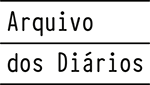 The Arquivo dos Diários of Lisbon (AADD) aims to create a common, open and dynamic area where the memories of the people become the heritage of the History of Portugal and a booster for future endeavours. The AADD wants to gather the statements of a single country in the European scenario, characterized by the goal of breaking the barriers of the Atlantic making it a country of encounters and clashes of cultures that over the centuries have made of the Portuguese language a means of communication.
The AADD actively collaborates with public institutions and associations as part of the commemorations of the 40th anniversary of the Carnations Revolution, crucial moment in the recent history of Portugal and the common European history. The AADD wants to gather the stories that have made up the History of this country, certain that its carrying out a cultural and social function not only for Portugal and former colonies, but also for the memory of Europe and for what the Union will be in the near future.

Sozial.label (SL), a non-profit association of public utility founded in Berlin in 2003, aims to provide conceptual, administrative and financial support to projects in the social sector and to projects in the educational field and the use of autobiographical techniques. In addition to planning, management and organization of projects, SL offers multiple services for the designing and development of the aforementioned activities.
SL is part of a network of non-profit organizations based in Berlin, including: the museum of regional history, various educational institutions, associations of the Treptow-Köpenick district, the memorial of the Berlin Wall in Bernauerstrasse and the community of the Versöhnungskirche parish church.
This network aims at developing projects for the collection and distribution of autobiographical productions. For the past several years SL has kept strong collaboration and exchange relations with ADN of Pieve Santo Stefano.